VINCENT P. RAZZINO, CPA,
CRFAC, DABFA
Vince is a CPA in Florida as well as New
York and earned the credential of Certified
Forensic Accountant (Cr. FA) in 2009. Vince is
a managing member of the firm and has been
a full time resident of Stuart, Florida since
August 2006. Prior to the formation of
Pascale, Razzino, Alexanderson & Company
in 1999, Vince was a sole practitioner in New
York. Throughout his professional career,
Vince has distinguished himself as an owner-
managed business accounting, auditing and
financial systems expert. Prior to his being in
private professional practice, Vince was a
senior financial executive with two middle
market commercial companies and was the
Chief Financial Officer of a national law firm
of over 200 lawyers headquartered on Long
Island for over four years.
Vince was associated with the accounting
firm of KPMG, Peat, Marwick for over nine
years, wherein he was a Senior Manager in
charge of the firm's Long Island Private
Business Advisory practice. He has lectured
before the small business council of the Long
Island Association, and has taught accounting
and auditing for the Foundation For
Accounting Education (FAE). Vince also
taught Accounting and Financial Analysis as
an Adjunct Professor at The State University
of New York-Old Westbury campus.
Vince earned a BBA degree from Baruch
College, C.U.N.Y.

If it was as easy as counting
beans, you wouldn't need us!
Designed by SinPak Technologies:
THOMAS W. ALEXANDERSON,
CPA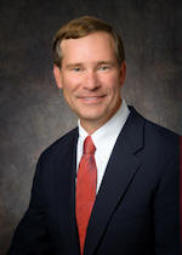 Tom is a managing member of the firm. Prior to
the formation of PRA & Company, Tom was
corporate controller for Dreyfus Retirement
Services to which he was appointed in 1997.
From 1986 to 1997, Tom was a Vice-President in
various capacities for the Dime Savings Bank of
New York. He commenced his career in public
accounting as a staff accountant with KPMG,
Peat, Marwick in 1978. He began his own practice
in public accounting in April 1990.
Tom earned a B.S. degree in Accounting from St.
John's University.
He has been involved in numerous community
and charitable organizations over the years. Tom
is a member of the Board of Trustees of Catholic
Charities of the Rockville Centre Diocese and
also serves on the Audit & Finance Committee of
Catholic Charities. He is the treasurer of the Long
Island chapter of Legatus, is the finance advisor
for the Friends of Mercy Medical Center and
serves on the committee to establish and build a
special needs playground in Rockville Centre.
Tom was the treasurer of the Rockville Centre
Little League for over ten years and coached
various community sports teams. He had served
as a director of a New York based de novo bank
and is a former president of a statewide industry
organization located in New York.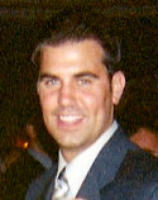 EDWARD DURAS, CPA
Ed became one of the managing partners in the
firm on January 1, 2009 when he purchased the
clients from our late partner Philip L. Pascale. In
August 1998, Ed joined Pascale, Razzino,
Alexanderson & Co. as a staff accountant and in
2003 became a junior partner in the firm. Ed
specializes in tax and accounting services for
small businesses and individuals and attest
services for small businesses including not-for-
profits.
Ed became a Certified Public Accountant in 2002
and currently resides in Bayport, New York with
his wife and three children.
Ed began his accounting career as an intern at
B.O.C.E.S. of Nassau County from 1994 to 1996.
From 1996 to 1998, he was a staff accountant and
later worked in the finance department at Canon
U.S.A., Inc.
Ed earned a B.B.A. in accounting from Adelphi
University in 1997 where he was also a member
of the Division 1 soccer team.